JIRENO CUBE4: 5 Steps to Make the Projector a Large External Monitor
Thanks to the advantage of JIRENO CUBE4 with a maximum of 200-inch screen display, it can become a large external monitor which can project the image of the laptop or television on the wall via an HDMI cable. What's more, if you connect CUBE4 to the laptop, you can see the same image on both your notebook and the wall.
Here is the simple operation process below.
Step1: Plug the HDMI cable into your laptop or TV set-top box, and connect it to JIRENO CUBE4. Turn on the projector and enter the homepage.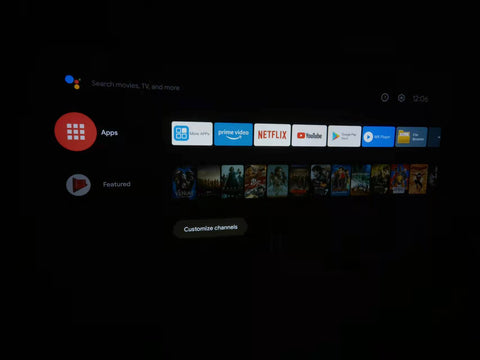 Step2: Press

 (Menu/Settings Button) of the remote control and hold for 2 seconds to enter the system settings. You can also press the Up Direction Button first, and then press the Right Direction Button to select the Settings. Press OK to enter.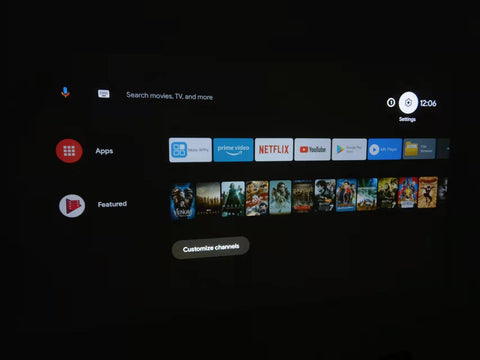 Step3: After entering the Settings, press the Down Direction Button and select Source.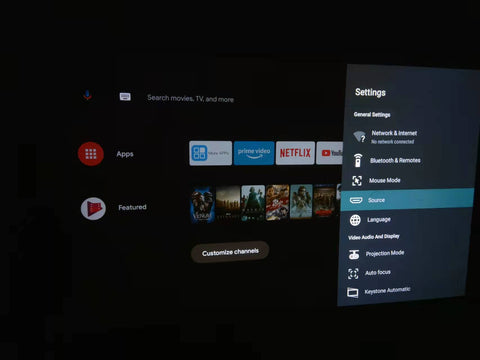 Step4: After waiting for a while, the signal source will appear on the screen. Select HDMI2 and press OK.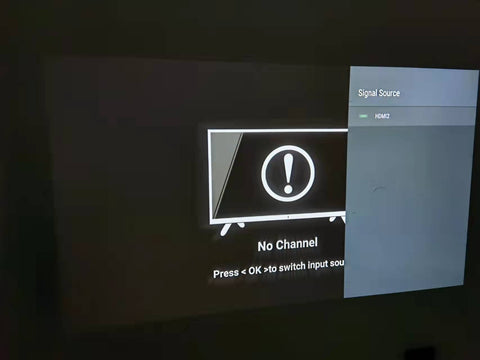 Step5: Then the image of your laptop or television will be projected on the wall or the screen.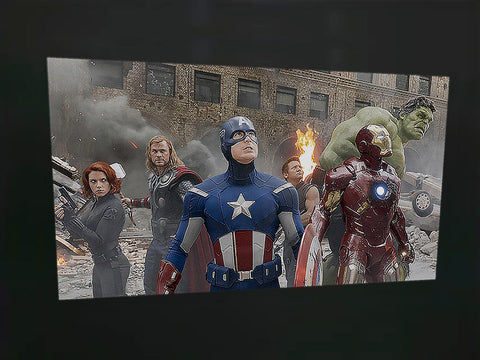 Besides the remote controller, CUBE4 can also be used with a mouse.
Situation 1: Use the Mouse Mode of the remote control.
Step1: Enter the Settings and select Mouse Mode.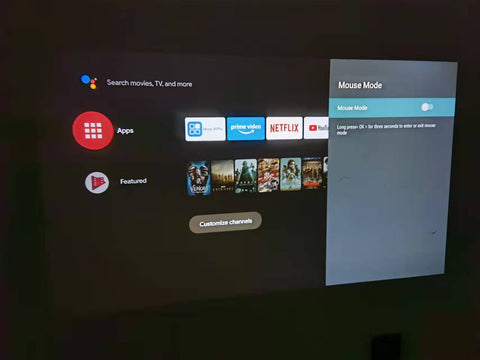 Step2: Press the OK button once to enter the mouse mode.
Step3: Then the mouse cursor will appear on the screen and you can move your mouse by long-pressing the direction buttons to enter those apps.
Step4: If you want to exit the mouse mode, enter the Settings, select Mouse Mode, and press the OK button once to exit.
Situation2: Connect CUBE4 to a Bluetooth wireless mouse.
Step1: Turn on the Bluetooth function of your mouse. Enter the Settings of CUBE4, select Bluetooth & Remotes.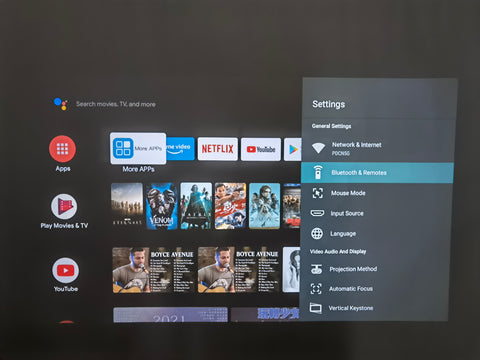 Step2: Select Add accessory.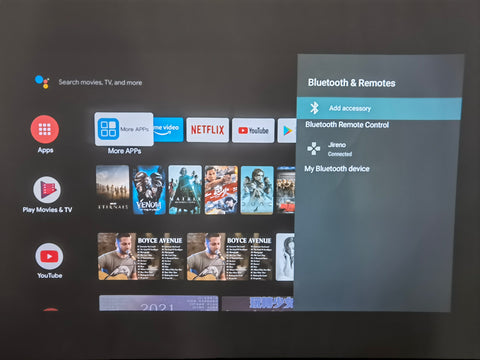 Step3: Find the device name of your mouse and click to pair with it.
Step4: If you want to exit, just unpair with it.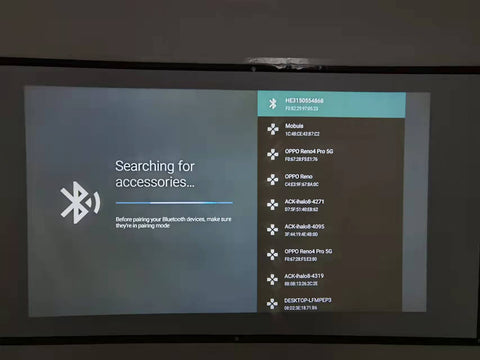 Situation 3: Connect CUBE4 to a wired mouse or a wireless mouse with a receiver.
Step1: Plug the mouse or the receiver of your wireless mouse into the USB port of the projector, and then you can use it.
Step2: If you want to exit, just unplug the cord or the receiver.
Note: To watch videos on Netflix, you need to connect the CUBE4 to a wired mouse or a wireless mouse.
In subsequent articles, we will provide you with more guides for common features of JIRENO CUBE4, giving you a smart and convenient user experience.
Besides projecting the laptop and television, your mobile phone is allowed to be projected on the wall by JIRENO CUBE4. Please refer to: 5 Steps to Project Mobile Screen on A Wall Using JIRENO CUBE4.